The Perfect Stretch Limousine
This Stretch Limousine is the icon of limousines, the sleek Lincoln MKT body gives a very elegant appearance from the outside, while the inside offers everything you could want to celebrate. This 10 Passenger Stretch Limousine is the perfect fit for many of life's events, such as a wedding, birthday or even night-on-the-town. Seating up to 10 passengers in the comfort ride of a Lincoln Towncar with all of your friends and family. Perfect and elegant in so many ways, offering:
Seating for up to 10 passengers
Leather Seating
Comfort & clean
LED Light show
Color wash ceiling
Built-in bar area
AM/FM/CD w/ Bluetooth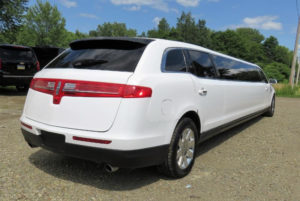 The stunning exterior gives the elegant and distinguished appearance to fit perfectly for a Wedding, Graduation or Celebration. The interior boasts an amazing LED Light show with color-washed ceiling that sets the tone for fun, excitement and brings a whole new feel to the environment.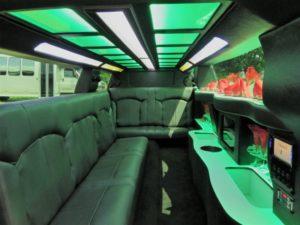 Grab your camera, because the interior of this Limo is AMAZING! Imagine yourself riding around town with all of your friends, having a great time while we navigate the traffic, worry about parking and make sure you get home safely!