The #1 Local Party Buses & Charter Bus Rentals in Indianapolis, IN
If your event requires getting a medium or large size group of guests from destination to destination, we have the perfect solution! Our Shuttle Bus and Party Bus Class offers the fine balance of elegance and amenities while offering large group capacity. Indianapolis has become very popular for destination weddings and conventions, this class of vehicle is the perfect solution to help to get your guests where they are going. Aadvanced Limousines has a reputation of being the best, and we have continued that with our Bus & Charter service. When you choose Aadvanced Limousines you can expect a clean, reliable, well-maintained bus that is operated by a Professionally dressed Chauffeur who is knowledgeable about the Indianapolis metro area and will be friendly and courteous to you and your guests.
Our comfortable shuttle style mini coaches offer leather forward facing seats for up to 29 passengers. The spacious interior configurations that we offer hosts a dedicated rear luggage storage area and overhead luggage storage.  Our bus class is perfect for those out of town wedding guests that may not be as familiar with Indy and want seamless transportation on the big day, corporate transportation looking to move a group for a retreat, business meetings or training, party bus rental needs, as well as a sports team or students buses.
29 passengers
Dedicated Luggage space
Video Screens
Passenger controlled stereo
Elegant Wood Floor
Privacy Glass
Shuttle style leather seats
Forward-facing seats
Large cargo capacity
Overhead Storage for carry-on items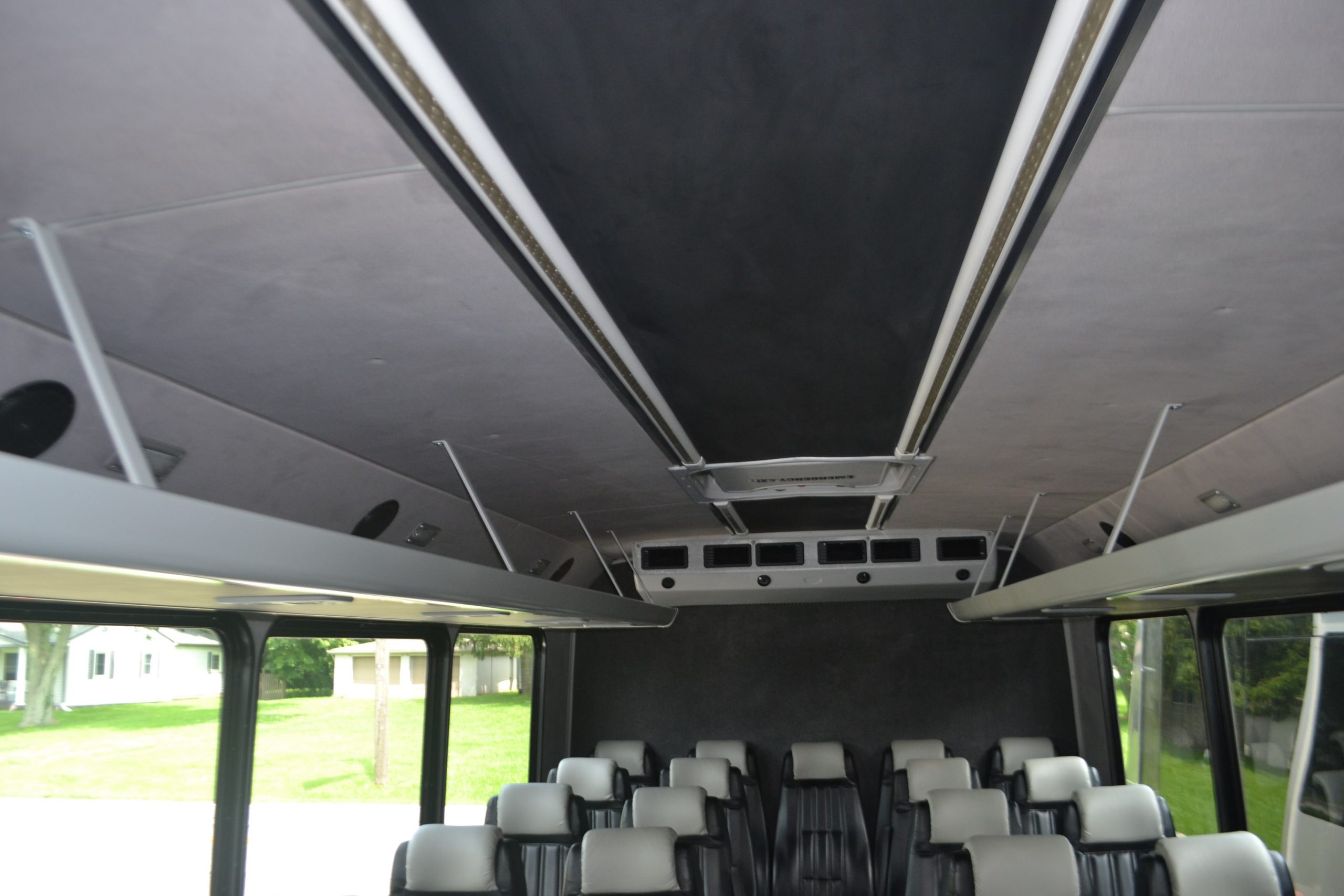 Plush leather seating paired with the elegant wood floor makes a perfect fit for group transportation and those needing an Indianapolis charter bus or party bus rental!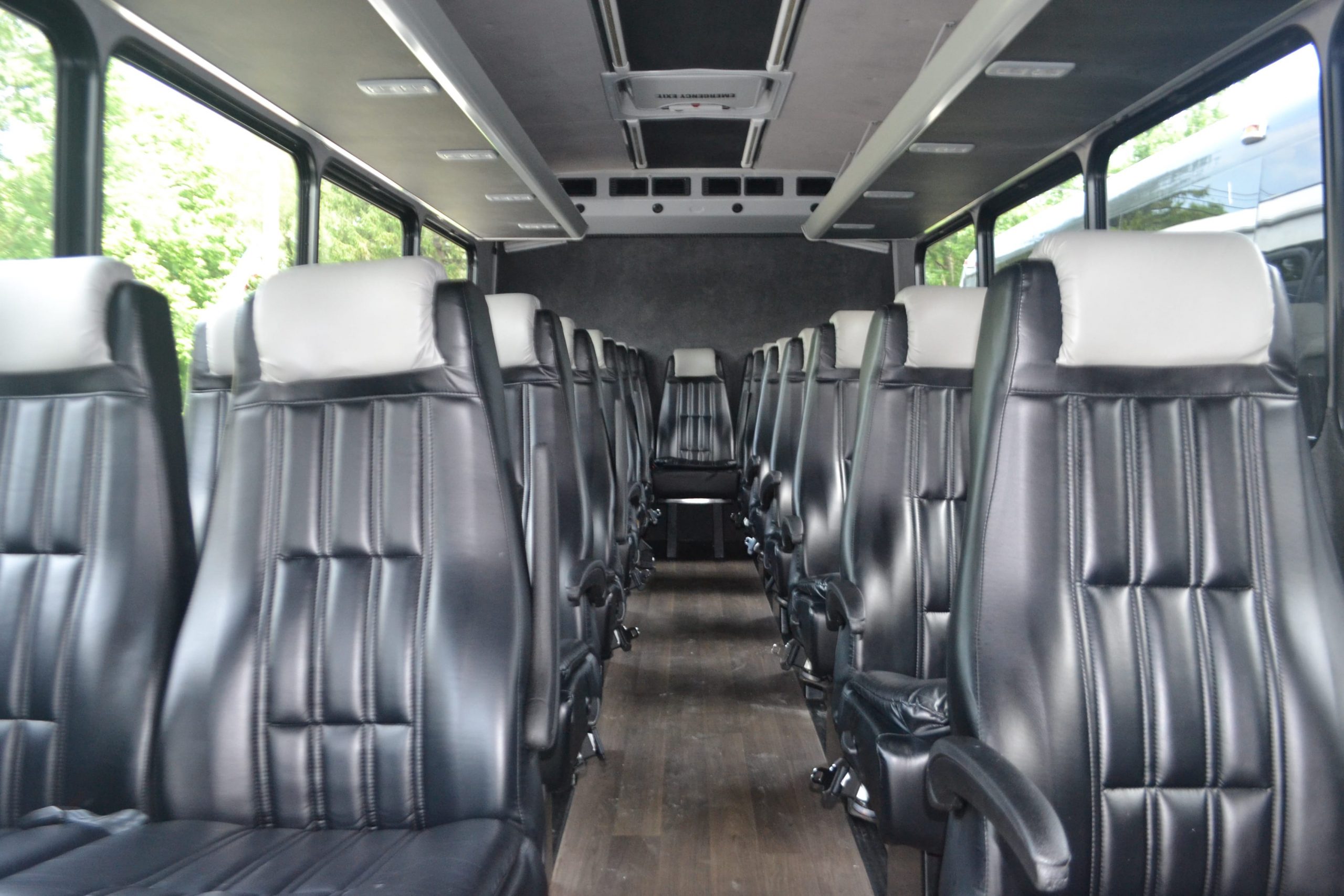 We make Group Transportation easy with our Luxury Shuttle Buses and Party Buses in Indianapolis, IN!
Frequently Asked Questions (FAQs)
Check out some of our chauffeurs and team member's answers to the most common FAQs related to our Indianapolis party bus rental services below.
Does The Party Bus Rental Come With A Driver?
Yes, every reservation is driven by one of our professional Indy chauffeurs.
What Is Your Hourly Minimum?
In general, we have a 1.5 hour booking minimum normally, however you get a better value for your dollar at 3 hours and beyond. On sell out dates/black out dates those minimums are subject to change, just text us if you have questions (317-716-1201) if you are in doubt!
Can We Bring Alcohol in The Party Bus?
Yes, passengers are able to bring alcohol with them on hourly charters, as long as everyone is over 21, the Indiana State Law legal drinking age, with proper identification on them.
Do You Stock Party Buses With Alcohol?
No we do not. Aadvanced Limousines does not hold an Indiana liquor license, thus we do not provide, sell, stock or furnish any alcohol on our limos or party buses.