Corporate Transportation in Indianapolis, IN
---
Need local corporate car services in Indianapolis? We can help!
When Your Indianapolis Corporate Transportation Is A Reflection On You…
Aadvanced Limousines provides the highest level of corporate car services in Indianapolis for the Corporate Traveler to a range of large and small organizations nationwide. When your Professionals are traveling to and around Indianapolis, Indiana, Aadvanced Limousines understands the importance of on-time professional service with our Corporate Transportation. We offer some of the most Luxurious vehicle options available in Indy. A few options are the Mercedes Sprinter, Lincoln MKT Sedan, or the Cadillac Escalade.
We have a team of dedicated logistic experts who are committed to providing a first-class transportation service during key business events, meetings, entertaining clients, airport transportation in Indianapolis, and everyday travel. We understand the pressure our corporate clients face with packed itineraries, deal-closing meetings, and demanding deadlines. Focus on managing emails and phone calls, while sitting back in our vehicles during your business trip in Indianapolis.
Indy's Safe Business & Corporate Transportation:
After 15 years of experience serving all aspects of life's most precious events and important gatherings, we understand that business travel is critical. Timing, professionalism, reliability, and competitive pricing are all factors that you will find here at Aadvanced Limousines in Indianapolis!We also know that Health & Safety is a concern, which is why we want to share our processes & systems that we deploy daily to protect you!
Benefits of Hiring A Corporate Car Service
Using a corporate car service in Indianapolis can offer many benefits to businesses and their employees.
One of the most significant advantages is increased efficiency and productivity, as employees can focus on work during their commute rather than navigating traffic or worrying about finding parking. Corporate car services also provide a comfortable and reliable mode of transportation, ensuring that employees arrive at their destinations on time and in a professional manner. Additionally, utilizing a corporate transportation service can help businesses reduce costs associated with owning and maintaining a fleet of vehicles, as well as eliminate the need for employees to expense their own travel expenses. Overall, using an Indianapolis corporate car service can be a smart and convenient option for businesses looking to improve both their transportation efficiency and cost-effectiveness.
Frequently Asked Questions
See some of the most common questions we get related to our corporate car services in Indianapolis below.
What is a corporate car service?
A corporate car service is a professional transportation service that caters specifically to corporate and business clients. It provides reliable chauffeurs and comfortable transportation for business purposes, such as airport transfers, client meetings, corporate events, and executive travel.
What types of vehicles are available for local corporate transportation?
Corporate car services typically offer a range of vehicles to accommodate different needs and preferences. This may include luxury sedans, executive SUVs, limousines, and vans or mini-coaches for group transportation.
How do I book services?
Booking a corporate car service is usually a straightforward process. You can make a reservation online through our website or by calling our business line. Simply provide details such as the date, time, pick-up and drop-off locations, and any special requirements you may have.
Are corporate car services available for airport transfers?
Yes, airport transfers are one of the most common services offered by corporate car services. They can arrange for pick-up and drop-off at major airports, as well as for private aviation, ensuring that executives and clients arrive at their destinations on time and with convenience.
Can I use a car service for group transportation?
Absolutely, our local corporate car services offer options for group transportation. They may have vans, mini-coaches, or even buses to accommodate larger groups for corporate events, conferences, or team outings.
Are services available on short notice?
Most corporate car services strive to accommodate last-minute bookings whenever possible. However, availability may vary depending on the location, time of day, and demand. It is advisable to book in advance to ensure availability, especially during peak travel seasons or busy periods.
Are transportation services available for out-of-town travel?
Yes, our corporate transportation services offer out-of-town or intercity transportation for business trips. Whether you need to travel to a neighboring city or a different state, we can arrange for a comfortable and reliable transportation service to meet your needs.
What are the benefits of using a corporate car service?
Using a corporate car service offers several benefits, including professional and reliable drivers, punctuality, comfort, privacy, and a stress-free travel experience. It allows both executives and clients to focus on their work or relax during the journey.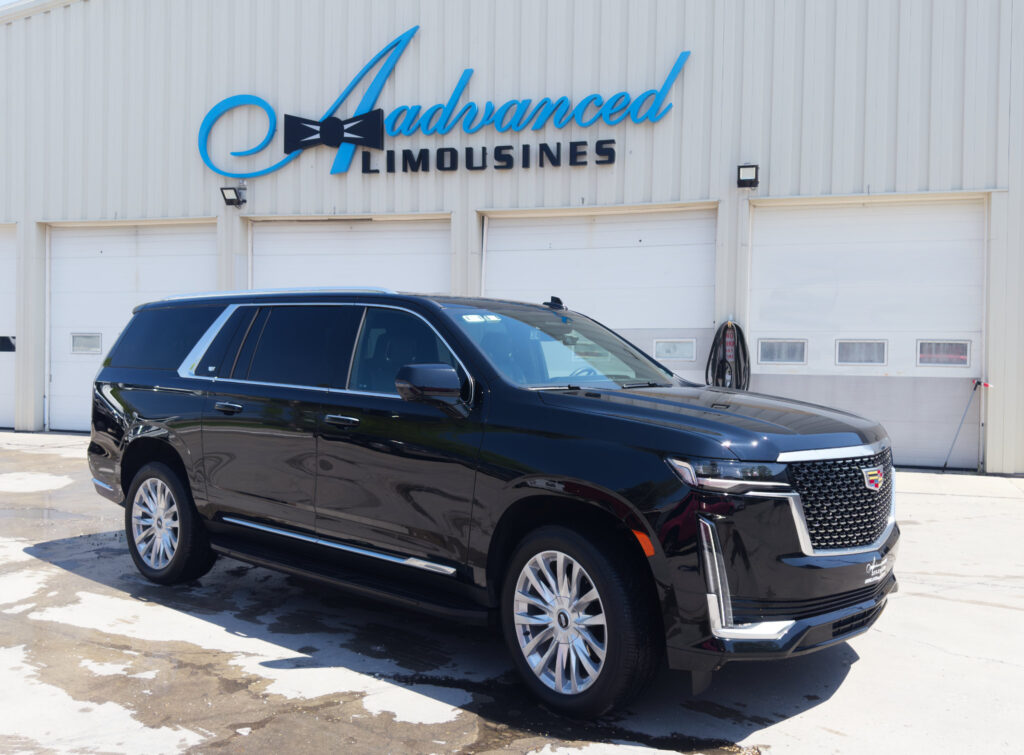 Best Corporate Car Services in Indianapolis, IN
Our professional team is here to assist you every step of the way, by taking care of your transportation and travel needs in Indianapolis or across the US. We make your business transportation pleasant by guaranteeing on-time, dependable and comfortable service on every ride. As our corporate client, you will enjoy a dedicated business account manager and a myriad of benefits. We will take care of the paperwork and streamline the billing process, making your life easier.
Our all-inclusive Corporate Transportation Service is tailored to each business travelers' needs and we extend our invitation to you while in Indianapolis, visiting Carmel or Noblesville, meeting downtown Indy, or wherever your clients and business colleagues demand your presence.
Duty of Care Standards
Trained, Drug Screened, Background checked Chauffeurs
New model fleet vehicles
Professionally dressed Chauffeurs
Online reservation bookings & account access
Automatic ride status updates (email and/or text)
Vehicle tracking to the booker during the ride
Timely emailed receipts and confirmations
Electronic payments to eliminate cash or gratuities
24/7/365 availability
Fleet options for any size group
Coordinating a meeting or group event?
Here is a summary of why we are the perfect Transportation Solution for you!
Let's set up your Indianapolis Corporate Transportation account today!
---